---
Customer Reviews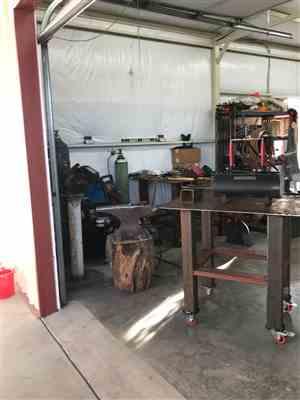 12/27/2019
Products
I'm a beginner, these two set of tongs blanks will get me the tongs I need for now at a great price.Also great for learning.I will be buying other items from Ken's in the future.
Shane M.
United States
09/08/2019
Only the best tongs ever!!
So far I have only put together and used 2 of the tongs I purchased, but they are awesome! I cant wait to get the rest of them assembled and fitted. I will be buying more, as you can never have too many tongs, am I right?
Steven W.
United States
08/24/2019
Quick Tongs
Just finished the last set of "Quick Tongs" from Kens Custom Iron - great product! Simple, easy to follow instructions. The finished product is exceptionally functional, and the variety of tools the bundle produces will handle any job I can think of throwing at it. I like working "waste" materials (think recycling) so various dimensions and diameters are handled easily with the variations available. I've especially enjoyed the scroll tongs for some of the smaller pieces I've been working. I highly recommend the bundle - great quality, variety, and also a great sense of accomplishment turning out the finished product - plus you'll save a 'bundle'! Sorry, could not pass that one up! Many thanks, cheers on a great product!
WC
William C.
United States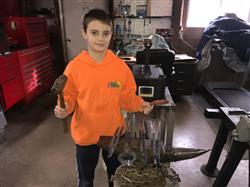 03/31/2019
Fantastic product
Great service! Can't say enough easy to follow instructions for beginner's,fast delivery, wonderful to deal with! LOVE the product.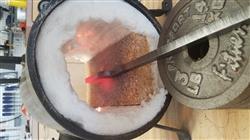 03/08/2018
Tongs for Texas
My experience was fantastic! Not only were the tongs well made and exactly as advertised, but the shipping was incredibly quick! My one (minor) critique would be better "assembly" instructions. As a beginning blacksmith, some of the photos were difficult to decipher. All in all, though, five stars and will definitely be ordering more in the future!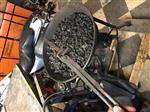 02/15/2017
Makes the job much
Makes the job much easier greatly learning experience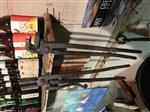 01/30/2017
very pleased!
pricing was more than fair. shipping was incredibly fast, i ordered them on a sunday and they were on my doorstep tuesday morning! the tong blanks were all very nice, fun to put together, and work well. i will definitely be getting a couple more sets in the near future. Thanks!!!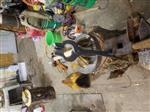 01/30/2017
Will be ordering from them again
Great product, Excellent customer service and support
11/07/2016
Time Saver!
Guys and girls if you are trying to stock your forge this kit is just the ticket for tongs! Each tong comes with instructions with pics :) so you know how to go about finishing them. After finished you have four good sets of tongs that will cover about any need you will come across as a new blacksmith. Hard to top the price also.
03/11/2020
Tongs
Good product.. exactly as described. Would recommend
Kurt H.
United States
03/07/2020
Time saver
Price is right and saved a lot of time over forging tongs from raw stock
Leif N.
United States
02/25/2020
great buy
I have been trying on my own to no avail. Had my first pair up and using in less than 30 min. Well worth the money. Will reorder more as I need them.
Randy C.
United States