---
Customer Reviews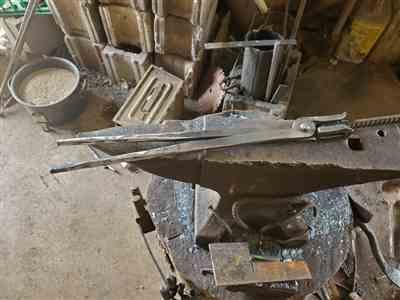 08/27/2019
Excellent and simple
I am new and the equipment I have is from auctions. I was able to forge the slot tongs and they turned out pretty darn nice if I say so myself. Excellent beginner project plus a very useful tool when you're done! The price very reasonable as well.
Scott W.
United States

02/15/2019
Great Slot Jaw Project
Incredibly easy to make them your own. Do as much or as little as you want to fit what you need them for. And for the price and quality...it will bring you back every time. Thanks KCI!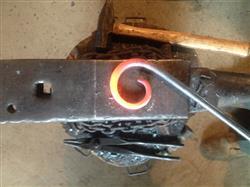 07/28/2017
Great product
I bought three different types of Quick Tongs that I thought were out of my skill level to forge on my own. They arrived in a sturdy package with a great tutorial print out that was easy to follow so you can get right to forging. Quick Tongs are extremely affordable and made out of quality, sturdy material. How about a Quick Tong for bladesmith's Ken?
01/15/2020
Love these tongs!!
I bought two of sets of tongs. Easy to forge and assemble and work great. Ken's is my go to place for tongs and other forging items.
Greg A.
United States
12/26/2019
Quick slot jaw tongs
Excellent customer service and quick delivery time highly recommend for blacksmith needs
Gary B.
United States
11/25/2019
Slotted jaws tongs
Easy to make thank you
Paul R.
United States
11/07/2019
Very well made. Heavy duty
Very well made. Heavy duty but not too heavy in the hand. Would definitely buy again.
Steve K.
United States
06/10/2019
Could not be easier or better
I am a real neophyte at forging. I bought these tongs and then sat on them for 6 months for fear of messing them up. I finally made them yesterday and it could not have been easier. There is no reason whatsoever to not get these or make these. In hindsight, I have no idea what I was worried about. They came with great colored photo instructions and you can find videos online. I will be ordering more for various stock handling. Thank you for an awesome product.
06/10/2019
Solid product, well made
These tongs are pretty solid, they're well cut and the instructions are perfect. The online version is great too.
Trevor R.
United States
10/11/2018
Slot jaw tongs
Fast and easy to finish. Great for holding bottle openers.
06/28/2018
Easy to complete, good tongs.
No problem completing the tongs after watching the video. They work great for me.
06/11/2018
Great tongs
Great tongs at a more than fair price, will definitely be getting more.
---