---
Customer Reviews
03/26/2022
Extremely fun and informal learning experience
I greatly enjoy creating thing and this bundle multiples the enjoyment of the art and Experience of forging by forging the tools and I have started working the knifes . The videos are also extremely interesting and informational
Jason L.

United States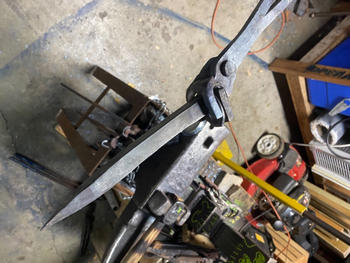 01/11/2022
Rr tongs
They work great, just follow the instructions. That was my 2nd pair. But only cause I made them wrong the first time and the fork part snapped off as I was twisting them. But that was my fault. But it was all that was showin. And very speedy delivery.
Andrew O.

United States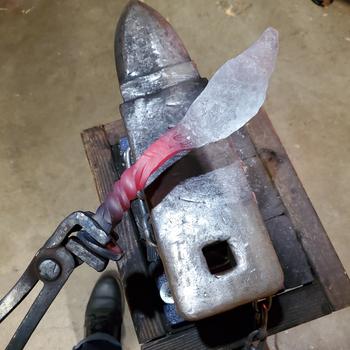 12/25/2021
So much fun!
I've made a few spike projects this year using this bundle. These tongs are wonderful and the twisting tool isn't bulky
Michael F.

United States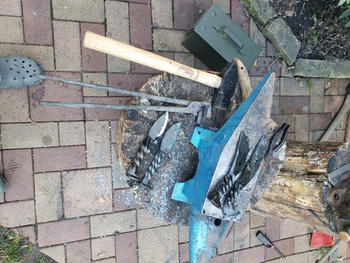 08/15/2021
Railroad spike knife kit
It is an awesome set of tongs for railroad spikes. It holds them very secure with very little wiggle. Kens instructions to forge them are easy to follow. I will definitely recommend if you want to make anything out of railroad spikes
Robert W.

United States
04/19/2022
Great set of tongs & twist wrench
Received these as a gift. I've used the twist wrench for lots of projects - probably more than the railroad spike tongs. The tongs are convenient for when I need them, but I don't do much with spikes.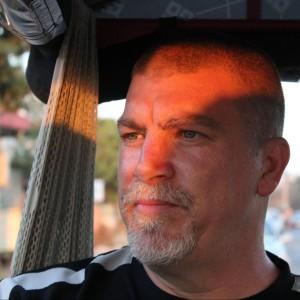 MK
Mark K.

United States
03/29/2022
The Spike Grabbers
Fun project, great tool!
Anthony J.

United States
03/12/2022
Excellent Tongs
The tongs go together pretty fast. Ken's YouTube page has a good video for assembly instructions. These tongs offer a lot of material to work with when you're shaping the reins. Once assembled, they grab tight to the head of a RR spike and give a good firm grip. You feel totally in control of what you're handling with these tongs. These are a must for anyone who wants to consistently do railroad spike projects.
Brad W.

United States
03/09/2022
Made in USA
Delivered as expected.....nice thank you note included. A nice personal touch. Happy to support small business
Paul D.

United States
03/05/2022
Awesome
I love the kit, I suck at making tongs. The tongs from Kens are my go to for all tongs. This kit is no exception, will definitely buy some more as presents for my smithing friends. I recommend watching the video for the tongs. The picture directions are good but I needed the video to get it right.
James B.

United States
03/05/2022
Railroad Spike Tong Kit
Outstanding kit. One of the best tongs to use for forging a railroad spike knife. The video is a great reference when making your tongs.
ZEKE S.

United States
03/02/2022
Great for beginners
If you are new to forging the catch is you need tongs to make anything. I live near a railroad, so my stock is predetermined. But the flat tongs I made don't give a sturdy enough grip. This bundle offers a great project as well as spikes to bang on.
richard m.

United States
---