---
Customer Reviews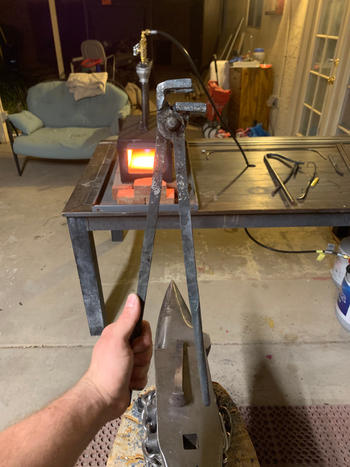 05/13/2022
First rivet
I bought my first quick tongs and picked up the rivet bucking / heading tool set and it worked great.
GJ

United States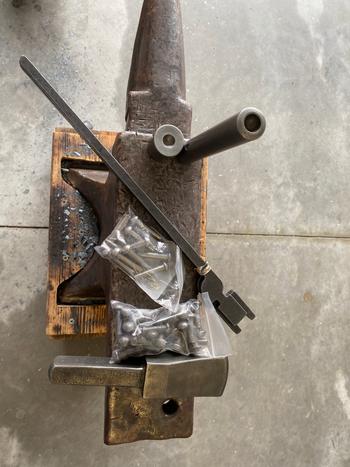 11/25/2021
Great bucking tool
Buy it. Makes rivet work clean with a professional finish.
Justin G.

United States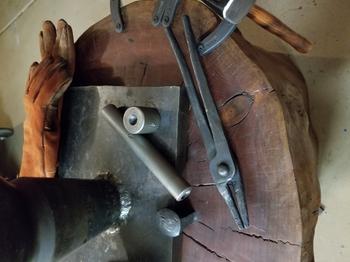 07/11/2019
American made tools
Nothing beats American made tools very well made very happy with my purchase
Dan B.

United States
06/08/2022
Rivets
I bought the rivet bucking/heading set along with rivets and the diy rapid tongs set. Very high quality evident on opening, all pieces right down to individual rivets were smooth and solid. No burrs or sharp edges, no grinding required. Comparison is night and day to tongs bought elsewhere - so rough my hand had two scrapes handling theirs out of the package and a lot of grinding necessary. I'm in Canada so the high quality of Kens Iron made it worth the extra cost. Definitely recommend.
V.Wood

Canada
04/22/2022
Rivet bucking
Great tool to have. Makes putting the tongs together easy.
nathan m.

United States
03/21/2022
Excellent tool and quick delivery
I really loved the service and the tool is too notch
Joseph P.

United States
03/19/2022
Excellent
This tool is a pleasure to hold.
Dan W.

United States
03/12/2022
Rivet Setting
Very nice tools! Easy to handle and work great. Thank you!
Scott P.

United States
03/08/2022
Great tools
Only had a chance to use them once but very well made and very high quality. Will buy other tools from Ken and Co.
Tracy M.

United States
03/07/2022
Pairs well with tong blanks
Makes quick work of rivets and is super easy to use!
Charlie B.

United States
02/08/2022
Great craftsmanship
Will buy from this store again.
Robert P.

United States
01/26/2022
Great Item
Again, I bought these because the one's I made didn't work well. These made riveting for a beginner much easier.
Rodney L.

United States
---