---
Customer Reviews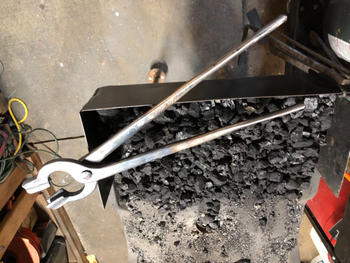 10/04/2020
Excellent quality and service
Tong was easy to make and instructions were clear and accurate
Kenneth L.

United States
02/21/2019
New Blacksmith - Easy to assemble
I am just getting into blacksmithing and I found that these tongs were pretty easy to assemble, even with very limited tools. The hardest part was aligning the jaws on the jackhammer bits I'm going to use for hardy tools. I will be ordering more quick and rapid tongs in the near future!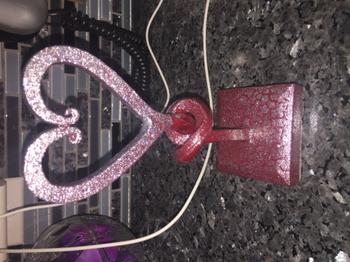 01/27/2019
Quick bolt tongs. Awesome
Easy to forge and a good skill builder when out of practice thx.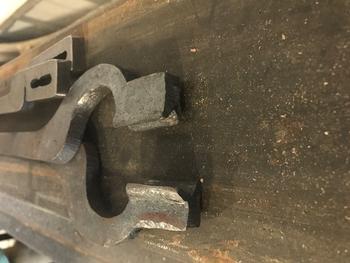 09/12/2017
Clean
I ordered 3 sets of tongs ,man what a great product great quality.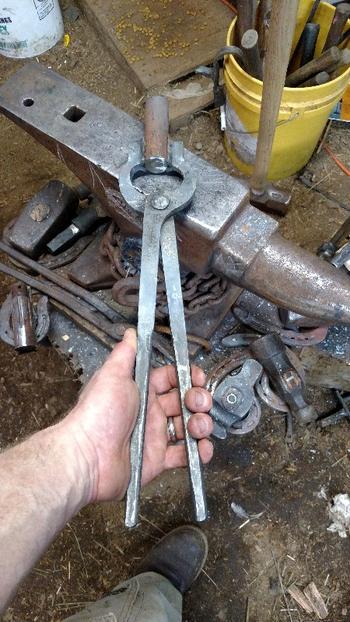 02/22/2017
Fantastic value
I will be buying more soon. I was able to put together a set of scrolling tongs at our small hammer in. Everyone was impressed with how quickly and easily they went together.
07/23/2022
Function, Versatility, Creativity
I prefer a light set of tongs so I can feel what's happening in the work. These may appear to be a finished tool "kit" to some - but there's still a hell of a lot of material there to draw out, offset, upset, and make some really advanced special-purpose tools. I've put 2 of these together so far, one as the prescribed V-bit bolt jaws just for 3/4" stock - I was so pleased with that one I stretched the second pair out to hold 2" 4140 blanks I use for hammers and tooling under my guillotine dies. I could easily see stretching it even further to make something as big crucible tongs, or leaving it stocky to have the strength for bending and scrolling. The generous boss means I would have no problem with drilling out the eyes in a pinch. My point is if I needed something "quick" -- I could see this getting me there so I can get back to work sooner. But so far I've chosen to take the extra time I'm saving to make some really special, well finished tools. It has been a surprising source of inspiration. Thank you Ken's Custom Iron. Always go back and practice the fundamentals. But keep a couple of these around too -- you may need them someday, or you may just have the itch to try out an idea.
Jonathan F.

United States
07/08/2022
High Quality Tongs
I made the mistake of buying some cheap Chinese knock offs awhile back. The cut edges were not smooth and had gobs of dross that had to be ground off. I won't make that mistake again. Ken's tongs are smooth and of high quality. 90% of the work can be completed with fire and hammer.
Jay D.

United States
05/15/2022
Quick Bolt Tongs
My second pair of this set of tongs. Shaping to use with round stock.
Leon J.

United States
05/09/2022
Quick bolt tongs...
Quick delivery, good price, great product...
Rusty M.

United States
02/26/2022
Amazing tong blanks!
If you need a pair of tongs on short order, this is the way to go. Saves tons of money, builds skill, and are very versatile.
Colton A.

United States
01/20/2022
A must have
A very important tool to have, plus you get to learn! I'm excited to get started
robert d.

United States
---