---
Customer Reviews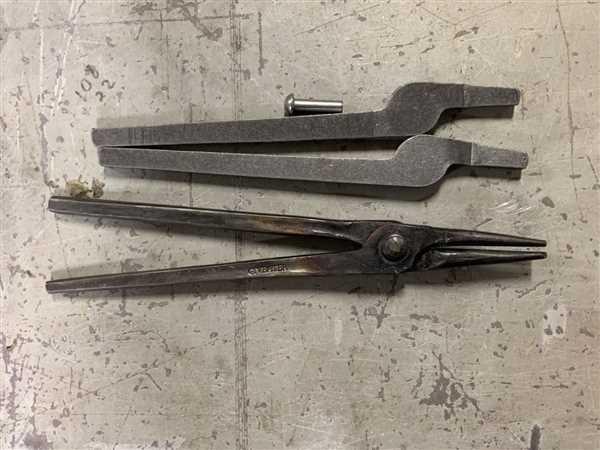 01/25/2020
Scrolling Blanks
The scrolling tong blanks forged easy and fast! Thanks
Gaylan V.
United States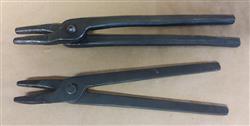 02/16/2019
Scroll Pliers
Awesome Scroll pliers. Make them how you need them! Do as much or as little work to them as you want, but I can say that they are definitely a great place to start. Good price with a great quality.
12/12/2019
I'm not David
I haven't put this item in the fire yet, but I am impressed with how quickly you rectified the switch in orders! It was easy and fast. I wasn't expecting to get my tongs that quickly as it was. The 4 extra days didn't matter to me at all. Thank you for the excellent service
Daniel H.
United States
10/18/2018
Haven't had time to finish
Haven't had time to finish them yet. They look exactly like what I wanted though.
06/23/2018
Perfect
Exactly what i ordered. Excellwnt product and shipped fast.
01/15/2018
Great option!
These are a great way to get tongs without having to spend $45 or more on a set of tongs. Forging them was easy even for a novice like me.
01/06/2018
great tongs
this is the way to go
01/05/2017
They were a christmas gift
I bought these for my step dad and he absolutely loves them nd yalls customer service and quick shipping is outstanding !!!
01/02/2017
Outstanding !
Easy to assemble and use use thanks again
12/13/2016
Great tongs and easy to shape.
They were easy to shape and made of good steel.
Jonathan S.
United States
09/17/2016
Will shop again
Well done and cut. I'll be back to purchase. Fast shipping also.
09/13/2016
Impressed
The design is great. Easily worked without messing up the setdowns. I would definitely buy these again.
---