---
Customer Reviews
10/05/2021
Headed to Iron to Arts Festival..!
I would love to sell some more of these projects, but I am not sure how you feel about "Buy for Resale??" It does advertise for you company... as I always do... you can look at my FB posts! We are very happy with your product for mant years now...! QUICK TONGS !!THUMBS UP!!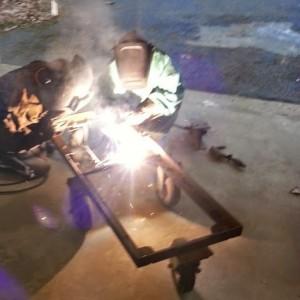 BL
Brian L.

United States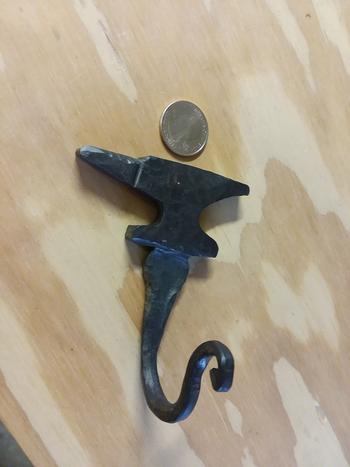 02/15/2019
Anvil Hook Project
How could you go wrong with a cool anvil hook project that is priced right and sharpens your 'smithin' skills? You can't....just get one and have fun.
03/21/2022
Fun Project
I really enjoyed making the anvil hook, you can use as many different Technetics as you want and make a personalized hook, I think it's going to look great in my shop.
Joseph M.

United States
02/11/2022
Great project
Excellent project, great gift
Todd C.

United States
01/24/2022
Perfect gift
I bought these to give a completed hook to people who visit my forge. So far.... everyone was thrilled to get one. Finished and with my touch mark, It is the perfect gift
Kevin L.

United States
01/20/2022
Fun way to learn
This is such a cool idea to get some early practice in.
12/26/2021
Well made blank & perfect little forge gift.
Bought 10 of these and handed them out Christmas Day to guest. They were very well received. At the low cost, how can you do any better. Will be buying more. Oh......and on the forging side it is a very easy and fun forge. Very rewarding to make.
Kevin L.

United States
06/09/2021
anvil hook
nice little project!
tom r.

United States
01/19/2021
Great project
Makes a great project with the opportunity to practice your skills.
Wes K.

United States
05/25/2020
Hook project
Excellent quality
Monty C.

United States
11/13/2019
Nice little project
Nice little project for gifts and shop decor.
Kevin T.

United States
02/12/2019
Great Item -
Merchandise is always of great quality
---