---
Customer Reviews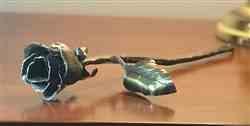 04/28/2019
Flower Project Blanks
As always Ken's provided a great product and fast shipping. I have made several flowers using these blanks and will order more!!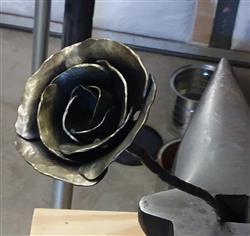 02/15/2019
Wonderful Backyard Flower Project
Super easy to make it your own! And at a great price and awesome quality, order a few. People love these flowers when they are done.
06/18/2018
Excellent
This was my first blacksmithing project, well, except for a few sets of rapid tongs, and it turned out amazing. Great project for any blacksmith of any level. I gave this to my mom for mothers day and she cried so I call it a success. I would highly recommend this project.
06/07/2018
Flower project
Elexcent project, a great way to build your skill level up
---