---
Customer Reviews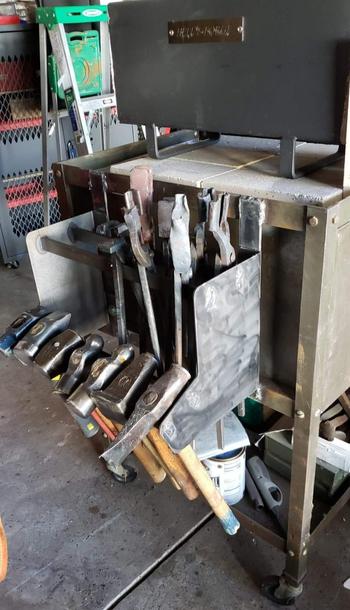 03/15/2022
Just right
Sturdy, well designed, and easy to assemble. Finally no more tongs and hammers leaning on my anvil stump.
Robert S.

United States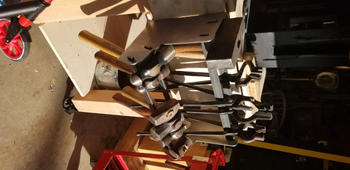 04/12/2021
Epic tool.
This is a great tool. I added it to my cart that I made for my press. It worked great. My only regret is not making the bars myself(so they would the same size as my cart) but no matter I can make larger ones when I need them.
James F.

United States
10/07/2020
Outstanding!
Only going to write one review, spent a bunch of money, got exactly what I expected, strong durable quality items, would absolutely buy for Kens Custom Iron again. I wish I could afford the MZ75, that is one great looking hammer.
Jerome R.

United States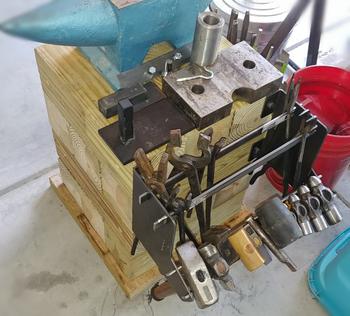 07/13/2020
Good Item
Really a helpful tool storage rack. Easy to install and is flexible as to how wide or narrow it can be if you provide the bars.
Craig F.

United States
09/17/2019
My new hammer and tong rack/stand
My order was shipped promptly though the package looked like it was dropped kicked....that must have left a scar Not Ken's fault and no harm the steel in the package. The plates only took a single pass on my grinder to clean up the edges and they were ready to mount. I made a wood stand and mounted it so I can slide my tools to where I need them. Extremely well made.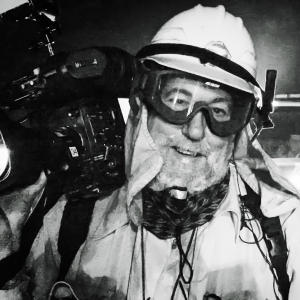 DD
David D.

United States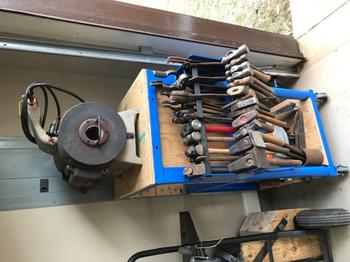 03/16/2019
Good Hammer Rack
This is a very nice addition to my forging needs. It helps me keep things picked up when they have a home to go to.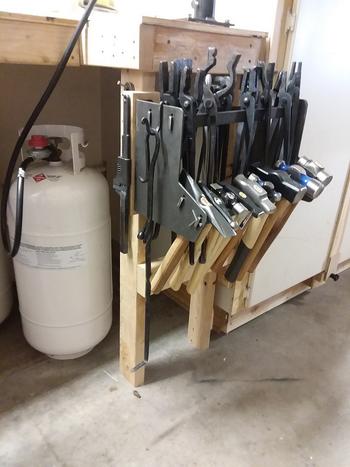 02/15/2019
Compact Tong & Hammer Rack
Compact, efficient, high quality, and price worthy! Exactly what I was looking for to install near my smaller gas forge in the corner of the shop. Fit the need and looks great! And the best of all is that I just had to install it and did not have to fabricate anything. I would do this again for the great price.
04/11/2022
Great Hammer Rack
Outstanding hammer rack. Great way to support American business manufacturing in The United States!
Matthew A.

United States
02/22/2022
Tool rack
This is a great and easy quick way to get your tools organized.
Brian

United States
02/20/2022
Compact tool rack
Very nice compact tool rack and will fit all my tools as a beginner blacksmith
Stephen

United States
01/15/2022
Nice quick setup and install.
Pulled it out of the box, welded it on the table quick and put it on the wall. Went quick.
Jeremy W.

United States
11/22/2021
Tong & hammer rack
Excellent item. This helps clean off my work bench
MICHAEL E.

United States
---