---
Customer Reviews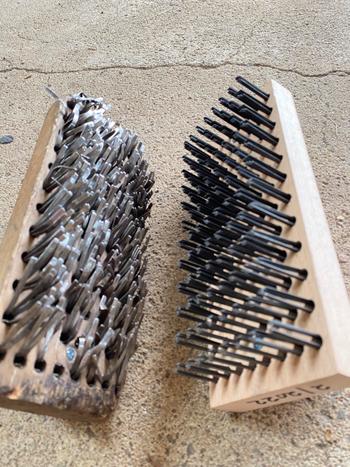 02/23/2022
Best brush out there
My last wire brush from Ken's Custom Iron lasted two years and was worked hard! Eventually I had to replace it and am so happy but I know this one will last just as long. If you need a wire brush, buy this one and you won't be disappointed
Mark T.

United States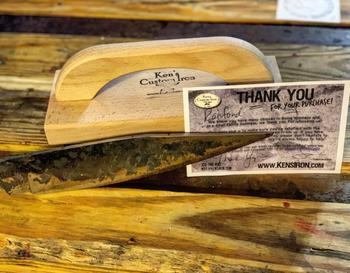 02/03/2019
Great products! Great people!
These guys have great customer service. They ship out quick and they sell quality products. Oh yeah and they are American made
06/14/2022
Careful. This wire brush is a beast
Exactly. This wire brush with handle is exactly what I expected. Powerful. Well made. Large. Wires are brutally stiff. The handle is key, once screwed in place this brush becomes a force to be reckoned with. Scale won't stand a chance but your knuckles will remain protected. That's my thought exactly.
Robert T.

United States
05/01/2022
Great brush
This brush is great at removing scale which is it's function. If you have a project that requires a coating vice wax this brush in a must for prepping for a permanent coating.
robert p.

United States
04/19/2022
Must Have Brush at the Anvil
Starting out I had no wire brush and was curious where the blacksmiths I watched on Youtube got theirs. Black Bear Forge mentioned Ken's Custom Iron when talking about tong kits. When I came here to purchase those, I found this brush! It's been a steady companion at my anvil ever since. Bristles are stiff and secure in the lightweight body and handled with easy with a large handle. Hangs next to the anvil now permanently.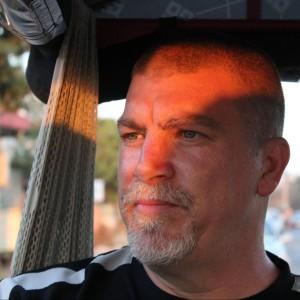 MK
Mark K.

United States
03/23/2022
Wire brush
Excellent product
David T.

United States
03/05/2022
Quality
Does the job very well!
Dotti A. Derry

United States
01/30/2022
Really nice
It's a great brush for medium to large pieces. Very well made.
Joshua L.

United States
01/25/2022
Works great!
If you're thinking about it or on the fence about buying this, I'm going to help you make up your mind. Buy it! Works great at removing scale and extremely comfortable to use.
Jeff P.

United States
01/24/2022
Brush
Great brush and well built!
adam p.

United States
01/14/2022
wire brush
Works great, Very good customer service.
Robert S.

United States
12/29/2021
Great product
Great will last for ever.
James J.

United States
---