---
Customer Reviews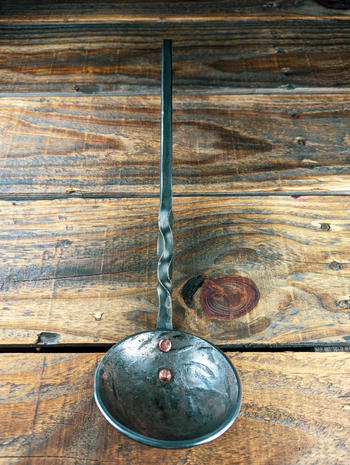 02/19/2022
Twisting wrench
Great quality heavy duty twisting wrench. Great prices!!! Quick shipping!!!
James C.

United States
06/14/2022
Perfect for trusting the smaller stuff
Got this to help twist the handles on spoons, bbq forks and spatulas - works perfectly!!
Stefan H.

United States
05/28/2022
Needed on bad!
Starting back into smithing after a 30 year break. Man, wish we had a place like Ken's back then. Definitely get this twisting wrench!
Robert F.

United States
05/18/2022
Fantastic
Great another great quality to cost
Jacob U.

United States
03/01/2022
Scouts loved the twisting wrench and rivet set
I purchased the twisting wrench as well as the 1/4" rivet bucking/heading tool set for our Scout Troop to complete the Blacksmith portion of the Metalwork Merit Badge They absolutely loved them! Excellent quality with sturdy yet elegant construction. Very easy to use and to explain their use to a group of teenagers. The stout construction of the rivet heading tool was especially appreciated as their hammer control wasn't the best (they were 13 years old)! I will definitely be ordering more tools from you.
Thomas E.

United States
02/26/2022
Twisting Wrench.
Hefty. Well made. Does it's job perfectly. The type of tool that will be around for years and years.
David B.

United States
02/13/2022
Bought the set
Since I bought the set I would have liked the RR spike twisting wrench to have had a larger size in-place of the duplicated 3/8" size.
01/26/2022
Works perfect
Everything arrived as advertised. Super fast shipping. Works great! Will definitely be trying some of their other products.
Joel S.

United States
11/29/2021
Twisting Wrench
Very well made, as is with everything I have purchased from Ken's Custom Iron. Good Job
Randy W.

United States
11/20/2021
very nice
A lot heavier duty than I expected, very nice quality.
Scott W.

United States
11/13/2021
Good wrenches and better customer service
First; the wrong wrenches we put in the box. Secondly; they fixed the issue quickly and 100% satisfied with the result. Wrenches are strong and work as intended. Customer service is top level. No risk purchasing with Ken's!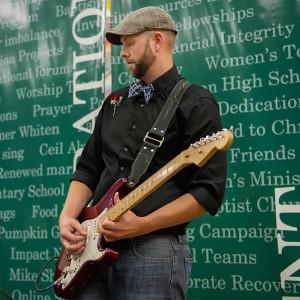 MS
Matthew S.

United States
10/12/2021
High quality
This twisting wrench is much heavier than I expected. It is definitely a high quality tool. My friends asked me why I didn't just make one for myself. The answer is simple - I couldn't buy the steel and forge this wrench for less than Ken's Custom Iron sells it for. I'm very happy with this purchase.
Victor H.

United States
---