---
Customer Reviews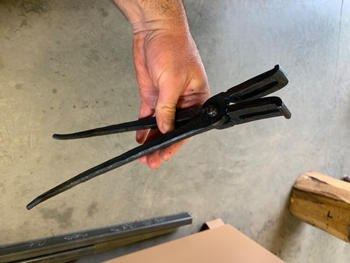 07/07/2020
Quick is right
Good quality for the money. Good directions for assembly. Much simpler than making tongs from scratch. I would like a little bit longer reigns as an option but that is personal preference. I would buy them again.
Todd S.

United States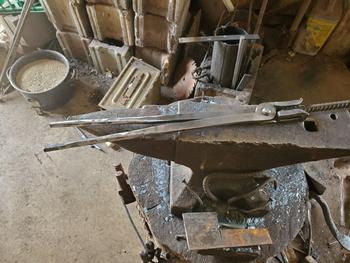 08/27/2019
Excellent and simple
I am new and the equipment I have is from auctions. I was able to forge the slot tongs and they turned out pretty darn nice if I say so myself. Excellent beginner project plus a very useful tool when you're done! The price very reasonable as well.
Scott W.

United States

02/15/2019
Great Slot Jaw Project
Incredibly easy to make them your own. Do as much or as little as you want to fit what you need them for. And for the price and quality...it will bring you back every time. Thanks KCI!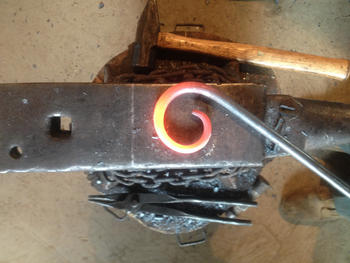 07/28/2017
Great product
I bought three different types of Quick Tongs that I thought were out of my skill level to forge on my own. They arrived in a sturdy package with a great tutorial print out that was easy to follow so you can get right to forging. Quick Tongs are extremely affordable and made out of quality, sturdy material. How about a Quick Tong for bladesmith's Ken?
05/22/2022
quick slot jaw tongs
Great idea. I have three for different sizes. Work great when working with horseshoes.
William E.

United States
04/16/2022
Extremely happy!
They were packed well, delivered as promised, quality product. I will definitely purchase more items from Ken !
Jeff H.

United States
04/09/2022
Tongs for the smith
These are great all purpose tongs
Harold C.

United States
03/02/2022
Good product
I like them. Well done and ready to finish.
Jim R.

United States
02/23/2022
Instructions were a little confusing until I watched a video by John Switser. once I did that, product was first rate.
Michael G.

United States
02/14/2022
Great product
Easy to follow instructions, easy to assemble, work great.
Caleb H.

United States
02/12/2022
Tongs
Well made tongs looking forward to finish them. I will buy from you again.
Johnny R.

United States
02/09/2022
very good
Overall, very good. Instructions were a little confusing, but once I watched Black Bear Forge on how to finish these, there was no problem. Thank John.
Michael G.

United States
---