---
Customer Reviews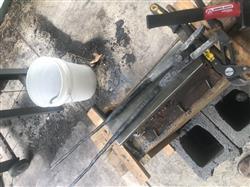 09/06/2018
Amazingly Easy!!!
This was my first pair of tongs, and it was super easy! You can easily get these tongs finished in an hour or less. Talk about prices....wow! No one has tongs of this high of quality for a low price. I'll definitely be ordering from Ken again soon. Can't wait to get my hands on one of those bundles!!!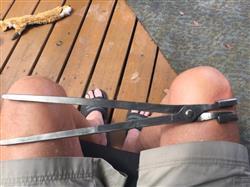 07/29/2018
Great tongs
These tongues are just the thing for a new or experience blacksmiths. There is still plenty of work left to finish them which gives the new Smith much needed experience. Having the boss and the bit already created makes it a lot easier for the newcomer to get started. Excellent quality, easy directions and great customer service, oh, and did I say great prices too. I have five pairs.
04/05/2018
Quick Flat Jaw Tongs
Great product for any beginner blacksmith.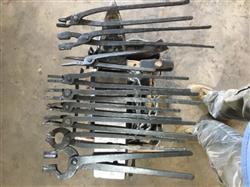 03/25/2018
Great price and great for learning
I purchased both rapid and quick sets and live them both! What a great tool for learning at a great cost!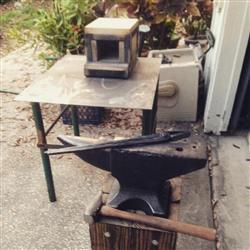 02/17/2018
Blacksmithing and the art of tooling
Like most beginning blacksmiths, I thought the easiest way to get started was to purchase tools from Craigslist or estate sales. Finding the right accessories to get started can be difficult. Initially, I didn't think I could make my own, even after watching the instructional videos, I still had reservations. It took a while to think about the true art of the craft and realize that the old ways were the best. Blacksmiths didn't buy tools, they made them. If they could do it, I could too. The feeling of the finished project was indescribable, 2 and a half hours later, I learned that I had gotten past the buy it philosophy and moved on to the spirit of the craft. I'll use the skills I learned to make rather than buy what I need. The Quick Flat Jaw Tongs kit was easy to complete, came with excellent directions and gave me the confidence to work towards being the smith I want to be.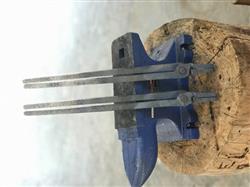 06/29/2017
Quick Tongs
Consistent quality and timely deliveries with every order.
02/12/2020
Doing it's job
Definitely more than I expected very solid love them. My new go to tongs.
Jacob E.
United States
11/25/2019
Excellent Tool!!!
Easy to assambly, tough and excellent quality.
Doel A. Lugo
Puerto Rico
11/25/2019
Flat tongs
Great set of tongs easy to make
Paul R.
United States
09/10/2019
Awesome beginner project
When i was just getting into blacksmithing, I needed a good, reliable pair but didn't want to spend $50 on a pre-made set. I found this site through the you tube channel BlackBearForge and was not disappointed. Not only is it only $10, it is great practice for making your own set of tongs. Love it and have another set on the way.
09/09/2019
Awesome
These tongs are perfect for beginners and inexpensive too!
07/20/2019
Quick flat jaw tongs
Very good starter tongs. Easy to put together. They work very good.
william w.
United States
---