---
Customer Reviews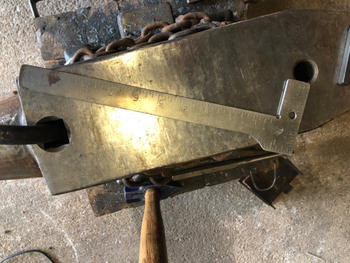 07/22/2020
Great ruler
I love this ruler it is very hand no more fumble butting around with my folding ruler. The only thing is I wish it had a tracking device so I could find where I lay it down at when I am at the anvil.
John K.

United States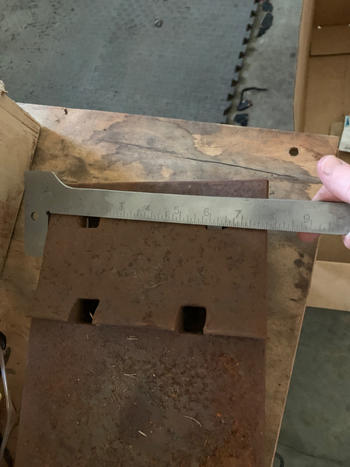 04/14/2020
Why did I not buy this sooner!
Works great and well built. Has save me a lot of time fiddling and burning up a tape. Makes measurement so much easier. Only regret is not buying one sooner!
Benjamin P.

United States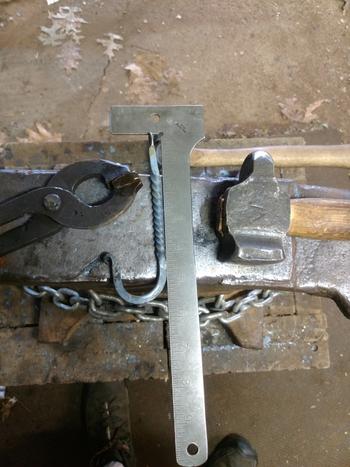 05/30/2019
It rules
An excellent ruler, fits into my apron pocket and is ready when I need it. I dont feel weigh down like I do when use a retractable ruler
Timothy R.

United States
04/19/2022
I'm Hooked on This Ruler!
Burned up a small tape measure and learned my lesson! Purchased this from Ken's and ever since then have been good to go. My only problem is one that Ken's has a solution for: I continually just lay mine down on a bench or wherever and forget where it is. Ken's puts a hole in the ruler to keep it handy in one place. Guess I'll need to forge a hook now.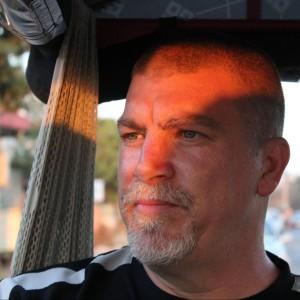 MK
Mark K.

United States
04/04/2022
Hook rule
The only way to make it better would be to make it longer! Great tool, ready to read and use!
John G.

United States
03/07/2022
Hook Rule
Amazing product and outstanding quality.
James M.

United States
02/19/2022
Inches
Perfect size great quality recommend
Gregory W.

United States
01/17/2022
Excellent product
Great metal hook rule. I'm sure it will last a lifetime as long as I don't drop something extremely heavy on it at an odd angle or lose it. Thanks Ken's for this product and others I've purchased.
brandon b.

United States
01/16/2022
Handy quick ruler
Pretty handy ruler.
Mark W.

United States
01/08/2022
Husband gift
Husband very happy with this item. He would recommend to any looking to buy this.
JANICE K.

United States
12/12/2021
Cool rule
Cleverly modified square. Will be really useful.
Covert F.

United States
12/11/2021
hook rule
first saw this on black bear forge. i'll likely get two more. well made of heavy ga. steel. markings are deep and easy to read.
jd s.

United States
---