---
Customer Reviews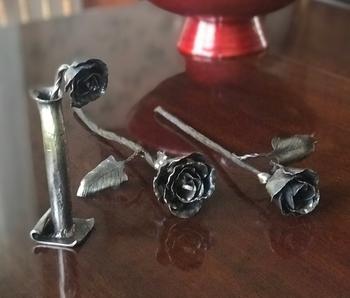 07/06/2019
Peace Flower
I have purchase several of the Peace Flower in the 16 ga. Can't make the blanks for $5!! A great project to release your inner Metal Artist. Jim W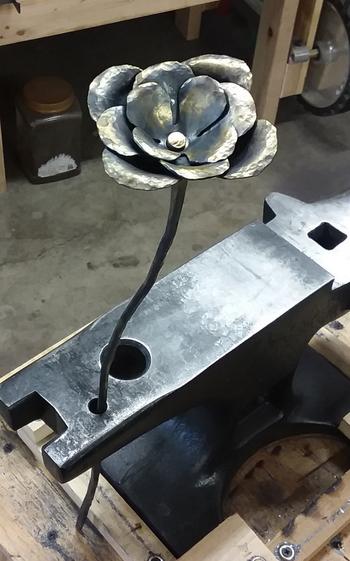 02/15/2019
Peace Flower Project
This is a great flower blank to start with. You can barely get the steel and do the cutting yourself for this price. Besides, the quality is great, so give it a try. The more you do, the better you get. And add some "brass accent" for an antique look if you want. Thumbs up to KCI for a wonderful product.
05/18/2022
Quality and fastest shipping
Easily the best quality especially for the cost and fastest shipping I've seen in a couple years... Definitely will order again
Jacob U.

United States
12/06/2019
Great project!
Easy to separate, fun to forge. Make a great gift!
Todd L.

United States
04/10/2019
Peace Flower
Awesome service from Ken's as always. Peace flowers are a fun project and my wife loves them. They sell a cupping tool which helps a lot in forming the pedals